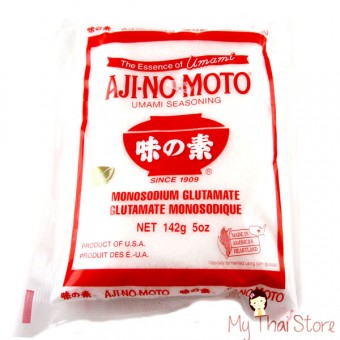 Availability:

In Stock

Brand:
Description
Made from corn glucose in America's heartland.
AJI-NO-MOTO is made from corn throungh a farmentation process which is similer to the one used to make yogurt, beer and soy sauce.
Net Weight 5 oz.
Reviews (0)
You must logged on before you can post a review!