Tamarind Sweet And Sour With Chili - DRAGONFRY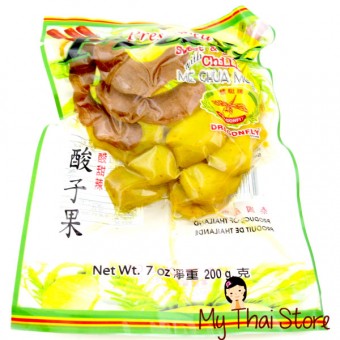 Availability:

In Stock

Brand:
Description
Ingredients: Tamarind, Sugar, Salt, Liquorices Extract, Citric Acid, Chili Powder, Water, Artificial Colour (FD&C Yellow No.5/E102) Permitted Preservative.
Sodium Benzoate 0.01%, Sodium Metabisulfites 0.01%
Net Weight 7 oz.
Reviews (0)
You must logged on before you can post a review!