Fish Powder With Chili - PANTAI NORASINGH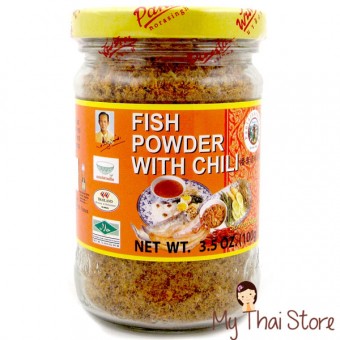 Availability:

In Stock

Brand:
Description
Fish Powder with Chili eat with boiled rice, Lemon juice and red chili. Mix with Thai Namya Curry and coconut milk for made Numya soup and Kang Lieng Thai style curry.
Ingredients: Brushtooth Lizardfish, Chili, Salt, Monosodium Glutamate (E621)
Contain Fish.
Net Weight 3.5 oz.
Reviews (0)
You must logged on before you can post a review!